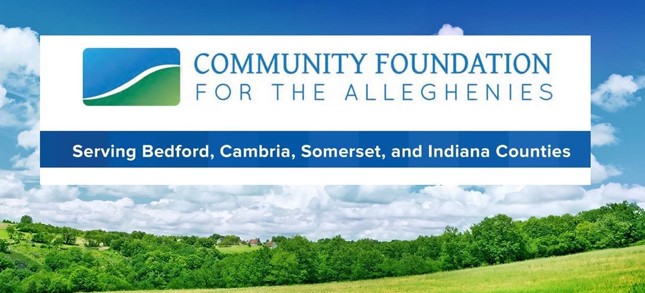 Johnstown, PA (May 17, 2021) – Peniel Residential Drug/Alcohol Treatment Center is pleased to announce awarding of a $1,000 grant from the Community Foundation for the Alleghenies. These funds, provided by the Penelec Fund for the Future of Greater Johnstown, will support the Peniel Scholarship Fund and help to provide treatment for those in need.
Substance use disorder and its contributing factors continue to present an urgent need for treatment. Helping those at the point of their greatest need is central to Peniel's mandate of restoring broken lives and this scholarship fund will provide access to treatment for a client in need.
Armed with a new way of living, successful Peniel graduates are empowered to maintain sobriety and pursue lives of integrity and purpose. Peniel clients are prepared to successfully overcome addiction and accomplish lasting and permanent change.
"Peniel is thrilled to partner with the Community Foundation for the Alleghenies and the Penelec Fund for the Future of Greater Johnstown to provide hope and healing for men and women of our community in need of treatment. Lives will be rescued and families will be restored at Peniel as a direct result of these scholarship funds."

– Durean Coleman, Public Relations Director
---
Peniel Drug & Alcohol Treatment Facility, located in Johnstown, PA, is an intensive, inpatient, long term rehabilitation program providing comprehensive treatment to men/women eighteen years of age or older who suffer from chronic substance abuse. Our aim is to completely restore individuals affected by drug and alcohol addiction to their right standing in their families and communities. We strive to produce leaders and difference makers who are prepared to make a positive and significant impact in the communities where they live.
The Community Foundation for the Alleghenies supports the work of nonprofits through grants to organizations directly from donors; competitive grantmaking to fund strategic change in Bedford, Cambria, Somerset, and Indiana counties; and nonprofit capacity building through the Bosler Academy. Their mission is to empower all people to become philanthropists who have a permanent impact and leave a lasting legacy in our region.