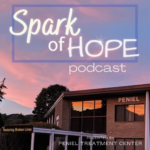 Peniel Public Relations Director, Durean Coleman, was invited as a guest on the "Sunday Magazine"  radio talk show hosted by Jessica Taylor on Cool 101.7FM.
The two discussed the nature of addiction, the restoration Peniel offers for those that are struggling and Peniel's outlook of hope for our community.
The full interview can be heard here.