PENIEL Graduation 2023 #PenielProud
Peniel Graduation is back and YOU are invited! Excitement is already building around this year's theme, 'Peniel Proud,' a celebration of the incredible accomplishments of our graduates and Peniel Alumni and the transformative power of treatment at Peniel.
Join us:
Saturday, August 26, 2023 at 1:00pm and
Sunday, August 27, 2023 at 10:00am
at PENIEL - 760 Cooper Avenue, Johnstown, PA
We are also announcing our Graduation Giving Challenge to help us create the most memorable Peniel event ever! It's been four years since we have held graduation, our goal is to raise our biggest graduation offering yet to support treatment at Peniel!
You can give toward the Graduation Challenge below or through the mail at PO Box 250, Johnstown, PA. Together, we can make a difference and rescue lives from addiction!
Stay tuned for more details and updates as we prepare for this special event! It's a day of celebration you won't want to miss!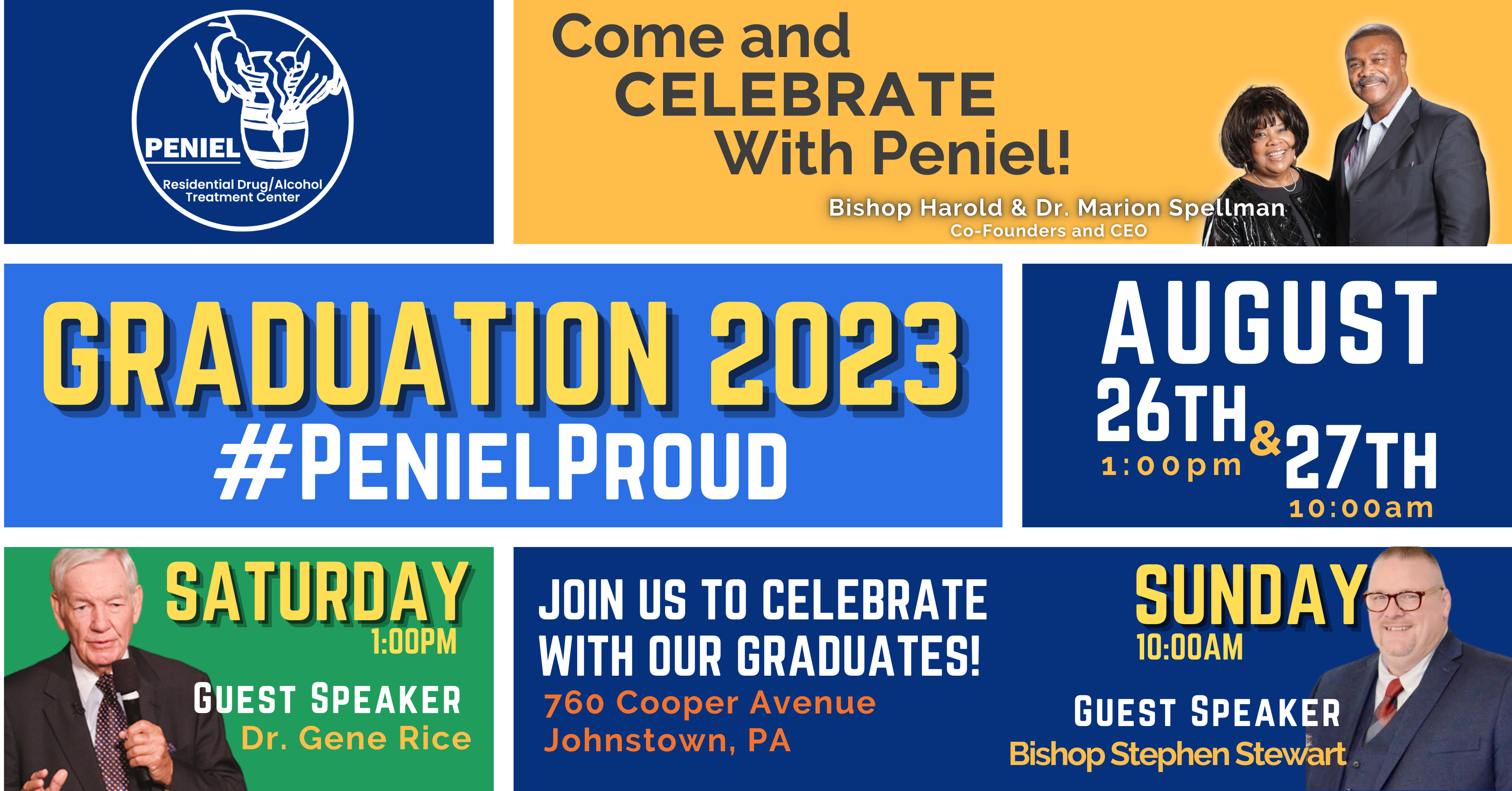 You are being transferred to PayPal to complete your giving transaction . . .
Peniel Online Support
Give securely online using PayPal
You need to select an item to continue
One-Time Gift To Peniel
Enter desired giving amount below:
You need to select an item to continue
Peniel "Easy Give" Monthly Support Options
Automatic payments setup quickly & securely through PayPal®
You need to select an item to continue
"Take Care of Home" - Peniel Alumni Support
Enter desired giving amount below:
You need to select an item to continue
*Facility Upgrades Project*
Enter desired giving amount below:
You need to select an item to continue
Total
Total :
/month
Summary
| Discount : | |
| --- | --- |
| Today's Total Gift: | /month |
Peniel Graduation 2023
#PenielProud